USA PREPS 2018 NATIONALS CHAMPIONSHIP



ONLY THE CAMP IS INSTRUCTIONAL. DURING THE TOURNAMENT, COLLEGE COACHES WILL BE PRESENT AND HAVE THE OPPORTUNITY TO WATCH YOUR GAMES IF THEY CHOOSE, BUT WILL NOT BE ABLE TO GIVE INSTRUCTION TO YOUR PLAYERS!




Dates/Location:

NOVEMBER 9-11, 2018,

Palmdale/Lancaster, CA.

Age Groups:

14U, 16U, & 18U





Event Format:
College Coaches Instructional Camp will run Friday November 9th starts at 8am with check-in at 7am.
Click here for more information


3 pool play games, then single elimination bracket play with college coaches present throughout.





Attendance of college coaches "WORKING" the event is based on the amount of players that register for the camp. Not all college coaches listed are guaranteed to work the camp. The final "WORKING" college coaches will be listed as the camp registration is completed. Additional college coaches may still attend and recruit but will not be shown on the final list of coaches.





Campers:
Any team that selects the "Classic Package" is required to have a minimum of 3 players participate in the instructional camp.

Stay to Play:

THIS IS A STAY TO PLAY EVENT


CLICK HERE FOR OUR COMPLETE HOTEL POLICY
NO THIRD PARTY BOOKINGS ALLOWED!




DEADLINES



Entry Deadline:

11/2/2018

(EVENT COULD SELL OUT PRIOR TO DEADLINE!)
Roster: Completed through your team administration page by

11/2/2018


Insurance: Uploaded through your team administration page by

11/2/2018





SCHEDULE OF EVENTS

(Times are subject to change)



FRIDAY (CAMP, TEAM FESTIVITIES, AND OTHER PLAYER ACTIVITIES)

7:00AM - 8:00AM - CAMP CHECK-IN
8:00AM - 11:30AM - CAMP
12:30PM - 2:30PM - TEAM COMPETITIONS
3:00PM - 4:00PM - OPENING CEREMONIES
5:00PM - 9:00PM - OTHER PLAYER ACTIVITIES

SATURDAY (Pool Play)
8:00AM - 9:00PM - POOL PLAY

SUNDAY (Bracket Play)
8:00AM - 8:00PM - BRACKET PLAY


TEAM COMPETITIONS:

Road Runner (2 from each team): Individual players will compete for the fastest player at the event. Home to Home. Trophies for 1st, 2nd and 3rd place

Home Run Derby (1 from each team): Individual players will compete to show their power. 10 front tossed balls. Hit-off if necessary. Trophies for 1st, 2nd and 3rd place

Diamond Drill (9 from each team): This is a team competition. Up to 9 players from a team will compete in a defensive skills event that includes throwing and catching. Each team will be timed and the team with the lowest time wins! Catcher to Catcher timed.

Pitcher to Catcher <> Catcher to 1B <> 1B to SS(at 2B base) <> SS to 3B <> 3B to LF <> LF to RF <> RF to CF <> CF to 2B(at 2B base) <> 2B to Catcher.

Each infield player must either tag plate or base. Outfielders will be in circles. Must stay inside the circle to catch and throw the ball. Three second penalty if thrown outside the circle. If there is a bad throw, only the player the ball was thrown to can retrieve it and return to original spot before throwing.




ADDITIONAL INFORMATION




Easton Hit Lab (Available once games begin)

All players attending this event will have the chance to get feedback on exit velocity, overhand throw,
and/or POP Times and learn from the college coaches at the Easton Hitlab Station.

Gate Fee Information:

$10 for the entire weekend.

Club Coaches

(3 per team),


Kids 17 and younger, Senior Citizens, and Military are

FREE.





FACILITIES



Best of the West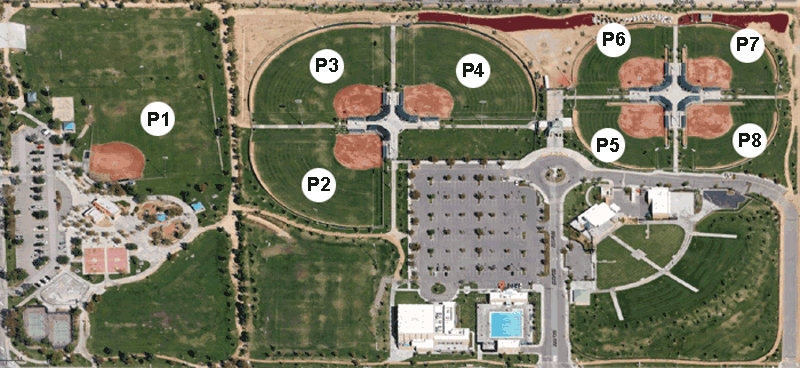 Big Eight Softball Complex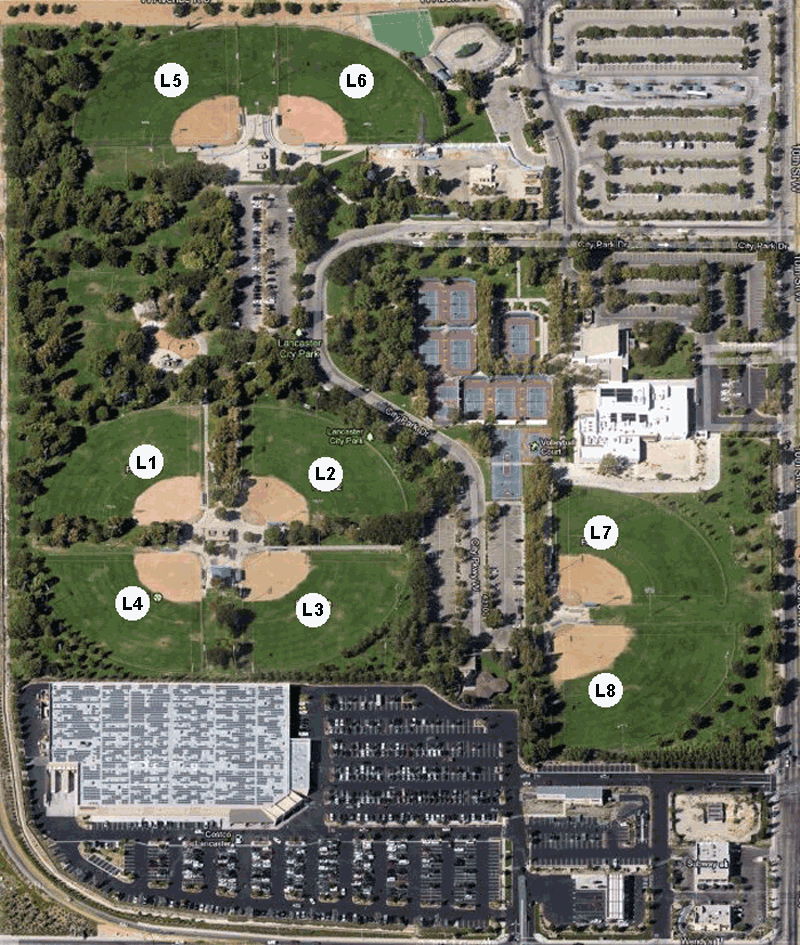 Event Awards:

1st and 2nd place

in each division will receive a team award and individual awards.

1st place

will
also receive USA Preps National Champion t-shirts.

1st and 2nd place

will receive an invite to the
USA Preps 2019 Nationals Championships


Age Cutoff Date:

12/31/2018



Game Times: All teams need to be prepared to play as late as 6pm on the final day of the event.
SCHEDULE WILL BE POSTED NO LATER THAN THE WEDNESDAY BEFORE THE EVENT.

Make Checks to:

USA Preps 5021 Verdugo Way #339, Camarillo, CA 93012





ADDITIONAL QUESTIONS?



Contact:

Cassandra Parks


Call:

805-356-3537

Email:

cassandra@usapreps.com