Florida Instructional Camp & Tournament
FLORIDA INSTRUCTIONAL CAMP & TOURNAMENT
Dates/Location:

September 29 - October 1, 2017,

Florida

Age Groups:

14U, 16U, & 18U





Event Format:
College Coaches Instructional Camp will run Friday 9/29 beginning at 1pm with check-in starting at 12pm.


5 Instructional Games with College Coaches instructing during your first 3 games.




3 pool play games, then seeded to play 2 more pool play games.




Campers:
Any team that selects the "Classic Package" is required to have a minimum of 3 players participate in the instructional camp.

Stay to Play:

THIS IS A STAY TO PLAY EVENT


CLICK HERE FOR OUR COMPLETE HOTEL POLICY
NO THIRD PARTY BOOKINGS ALLOWED!




DEADLINES



Entry Deadline:

9/22/2017

(EVENT COULD SELL OUT PRIOR TO DEADLINE!)
Roster: Completed through your team administration page by

9/22/2017


Insurance: Uploaded through your team administration page by

9/22/2017





SCHEDULE OF EVENTS

(Times are subject to change)



FRIDAY (Camp and Other Player Activities)
12:00PM - 8:00PM

SATURDAY (Pool Play)
8:00AM - 6:00PM - INSTRUCTIONAL GAMES

SUNDAY (Re-Seeded Pool Play)
8:00AM - 6:00PM - POOL GAMES



ADDITIONAL INFORMATION




Easton Hit Lab (Available once games begin)

All players attending this event will have the chance to get feedback on exit velocity, overhand throw,
and/or POP Times and learn from the college coaches at the Easton Hitlab Station.

Gate Fee Information:

$10 for the entire weekend.

Club Coaches

(3 per team),


Kids 17 and younger, Senior Citizens, and Military are

FREE.




---
FACILITIES
Soldiers Creek Park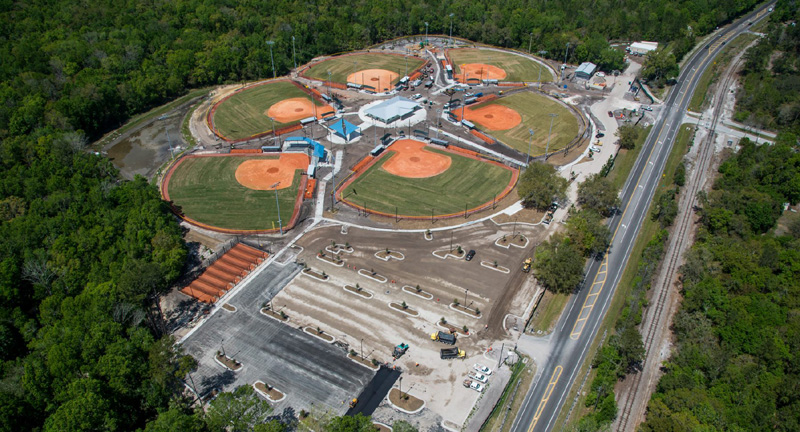 ---
Event Awards:

Teams that win all 5 games

will receive a prize from USA Preps.

Teams that finish in the top 25% of their age group will receive an invitation to the USA Preps 2017 Nationals in November. *If you qualify at this event for Nationals, 50% of your roster must remain the same when
participating at Nationals in November.


Age Cutoff Date:

12/31/2017



Game Times:

WILL BE POSTED NO LATER THAN THE WEDNESDAY BEFORE THE EVENT.



Make Checks to:

USA Preps 5021 Verdugo Way #339, Camarillo, CA 93012





ADDITIONAL QUESTIONS?



Contact:

Cassandra Parks


Call:

805-356-3537

Email:

cassandra@usapreps.com



Contact:

Petra Bertram


Call:

805-914-5473

Email:

petra@usapreps.com