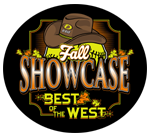 D-BAT Fall Series #bestofthewest Instructional Camp
Camp is to be determined based on coaches participating. Information will be finalized in September of 2024.
Below is the itinerary if it were to go:
Camp will run Friday from 3-6 PM Cost: $150 (Check-in starts at 1:30 PM)
Location: Columbia Playfields, 1500 Mansfield Richland WA
All-Star Game 6:30. (Cost: $150) Check-in at 5:30 PM
College Coaches that have attended in the past:
Northwest Nazarene University
Coaches are subject to change.
CAMP REGISTRATION HERE!
ALL-STAR GAME REGISTRATION HERE!
Date/Location:
Friday, Oct 11, 2024, Columbia Playfields, WA
(Check-in begins at 1:30 PM)
.
EVENT FORMAT:
This event is fully instructional and is run entirely by College Coaches!
Over 3 hours of hands-on instruction from College Coaches, a player meet and greet with the college coaches. You get to choose 2 of the following defensive sessions with hitting included. (Basics for each session, but College Coaches can change instruction at their discretion)
Pitching: Proper mechanics, movement, speed, accuracy, change-ups/off-speed, mental approach, setting up batters, and more. (Pitchers must provide their own catcher that is not already participating in the camp.)
Catching: Blocking, framing, proper throw-down mechanics, throw-downs to 2B, setting up for tags at the plate, directing the defense, setting batters up, and more. (New and improved catcher session which allows catchers to get more hands-on instruction than ever!)
Middle Infield: Proper fielding mechanics, forehands, backhands, double play receiving footwork, double play feeds, throwing on the run, slap defense, and more.
Corner Infield: Proper fielding mechanics, bunts, squeeze plays, slow rollers, throwing on the run, footwork on the bases, getting back to the base, and more.
Outfield: Drop step, angles, fence, and sideline awareness, reading fly balls, reading ground balls, throwing to a cut-off, throwing through a cut-off, and more.
Hitting: THIS IS AUTOMATICALLY YOUR 3RD SESSION. Proper swinging mechanics, increasing power, bat extension, bat angles, hitting to the opposite field, mental approach in the box, mental approach in the on-deck circle, and more.
Age Groups: Open to any and all 12-18-year-olds looking to gain advanced skills while working with College Coaches
This event is run entirely by college coaches! Attendance of college coaches "WORKING" the event is based on the number of players that register for the camp. Not all college coaches listed are guaranteed to work the camp. The final "WORKING" college coaches will be listed as the camp registration is completed.
SCHEDULE OF EVENTS
(Times are subject to change)
Friday (Instructional Camp and All-Star Games)
1:30 PM (Instructional Camp Check-In) 5:30 PM (All-Star Check-In)